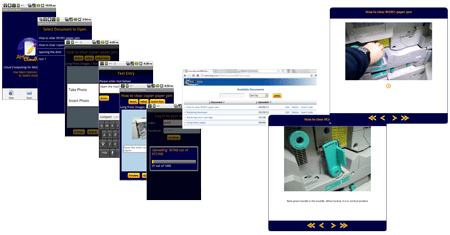 AHG is having experience in creating mobile applications that help businesses document step-by-step process or procedue by taking photos, videos, audio record and add word comments for each step.
Do you run into situations where you need to capture an event, document a process or procedure? Do you maintain a knowledge base so that your customers coould search for solution to their problem, as well as document and submit an answer or a fix that they came up with? Do you want field technicians to be able to request help from more experienced colleagues?
When helping our customers to solve these and similar problems we developed Cloud Note. Unlike most note taking programs, Cloud Note lets you create continuous, step-by-step record of a process or procedure, where each step is documented with image / video and text.
If you want to create technical instructions, knowledge base articles, training materials, upload documents to the cloud, integrate them into corporate wiki, knowledge base or e-learning modules, you might want to talk to us about creating a Cloud Note - based solution for your business.
Our experience and existing code base in mobile apps dealing with documents is an efficient way to complete your project.